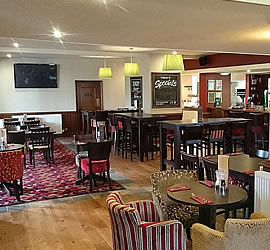 For that touch of luxury in your refurbishment, why not consider having us install a hot tubs or sauna from the comprehensive range found on our Highland Home Centre website? Delivered & installed with the same comprehensive guarantee that comes with the rest of our work, products and services, a spa or sauna can make a welcome addition to any property.
Our many years of building experience means we can help you with any renovations and re-decoration. If you are looking to renovate your property or add any extensions get in touch and we can help with everything from ideas to building regulations.
Many things over time need replacing, bathroom suites, central heating, guttering,electrical fuse boxes and we can oversee any building works.
We know the best people in the area for all trades and we never use any company that isn't known to us. Our high reputation is maintained only by employing the best tradesman for the job.
Any major works carried out will be covered by the relevant guarantees.
We can also offer a full interiors refurbishment service, taking care of the whole house or just one room from flooring to furniture, using only the finest products available.