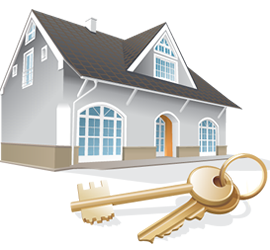 If you own a holiday property for your own use, for holiday rentals or even if you own a hotel or commercial property Speyside Property Services are here to ease the burden of property maintenance.
If you are interested in enquiring about our services we will look at your requirements and contact you for a no obligation chat.
The next step will be a property survey which we offer at no extra cost to your monthly payment. Our initial check list will then be sent to you along with our letter of recommended package.
Your Monthly Report
As well as the convenience of having your mail forwarded on to you, each month you will receive a report on your property including:
A completed monthly checklist.
Any replacements or orders made for your property including invoices (for batteries, bulbs, any fuel etc)
A summary of any works needed to be carried out, which you can arrange for us to take care of for you.
A report of any visitors book comments, including any breakages or replacements the guest has noticed.
We offer 3 packages for you:
Kestrel Package – Monthly home maintenance plan
Osprey Package – Bespoke package with additional services
Eagle Package – Bespoke package which includes a 'Guest Services' package
Your payment options are easy, a one off annual charge, or a monthly fee. All prices depend on the maintenance plan required for your property.
Arrangements can be made on the price if you have more than one property in the area.
Whatever your requirements Speyside Property Services can help you,
contact us or call us on 01479 810656 for details